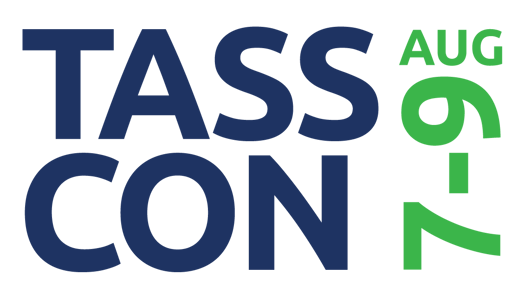 TASScon 2023
Thanks for coming!
It was amazing to catch up with so many members of the TASS community and to share with everyone some of the exciting initiatives, products and projects that we've been working on.
TASScon 2023
Conference Highlights Video
Whether you want to re-live the excitement of TASScon or see what you missed out on, this highlight video captures just some of the energy that was infectious throughout the two-day event.
Welcome Session
Catch up with TASS, Orbit, and TrackOne Studio
Lee, Kate and Annie welcomed everyone to TASScon with a corporate update and overview of what we've been up to, and where our strategic focus across TASS, Orbit and TrackOne Studio lies.
We also highlighted some of our recent projects and new major features that have made their way into the product over the last 12 months.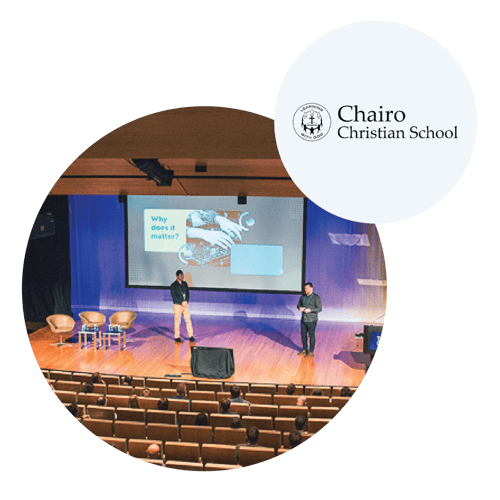 Plenary Session
Case Study: Who Owns a School Management System?
For our Case Study session, Lyndon Calway (Head of ICT) and Trevor Ciminelli (Information Systems Coordinator) joined us from Chairo Christian School, an independent school with more than 1,700 students across five campuses.

Together they talked us through their project to identify "Who Owns a School Management System" - a huge topic not often asked or answered, but one that can have a massive impact on school operations, operational efficiency, and the investment that your school gets out of its internal system.
We interviewed the two shortly after they undertook the original project, and you can read all about it on our blog.
Stream Sessions
Day One Breakouts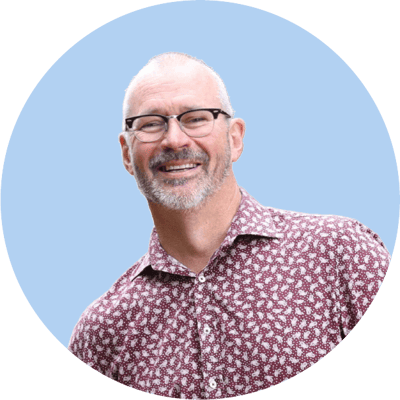 Day One Keynote
Peter Hutton on Equipping Students for Times of Exponential Change
Adding students to your payroll and paying thousands for their startup business ideas may sound far-fetched to many, but that's reality at a school led by Peter Hutton, where students are offered startup business loans and paid to do any number of non-teaching jobs around the school, from taking care of animals to catering, cleaning and more.
Championing a "yes is the default" approach to innovation and experimentation, Peter gave a keynote speech that ignited conversation, discussing the need for collaboration across all levels and all operational areas - not just teaching and learning - to ensure students are equipped for a future that may look very different from today.
Learn more about Peter and Future Schools, which he co-founded to inspire student-empowered learning around Australia, at their website.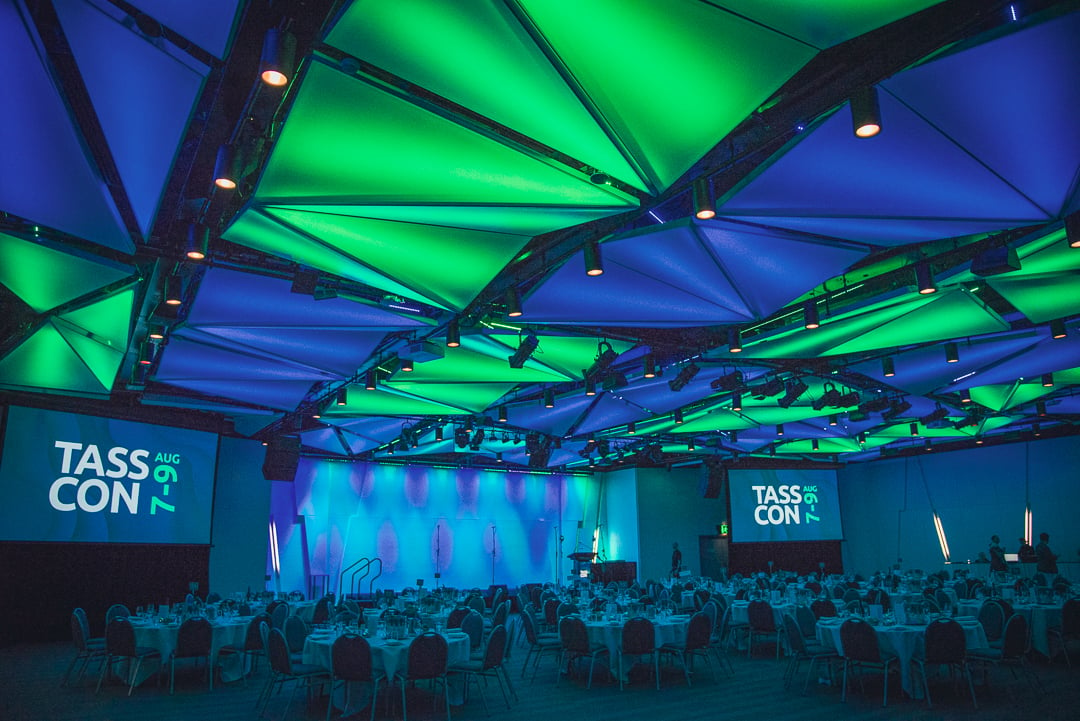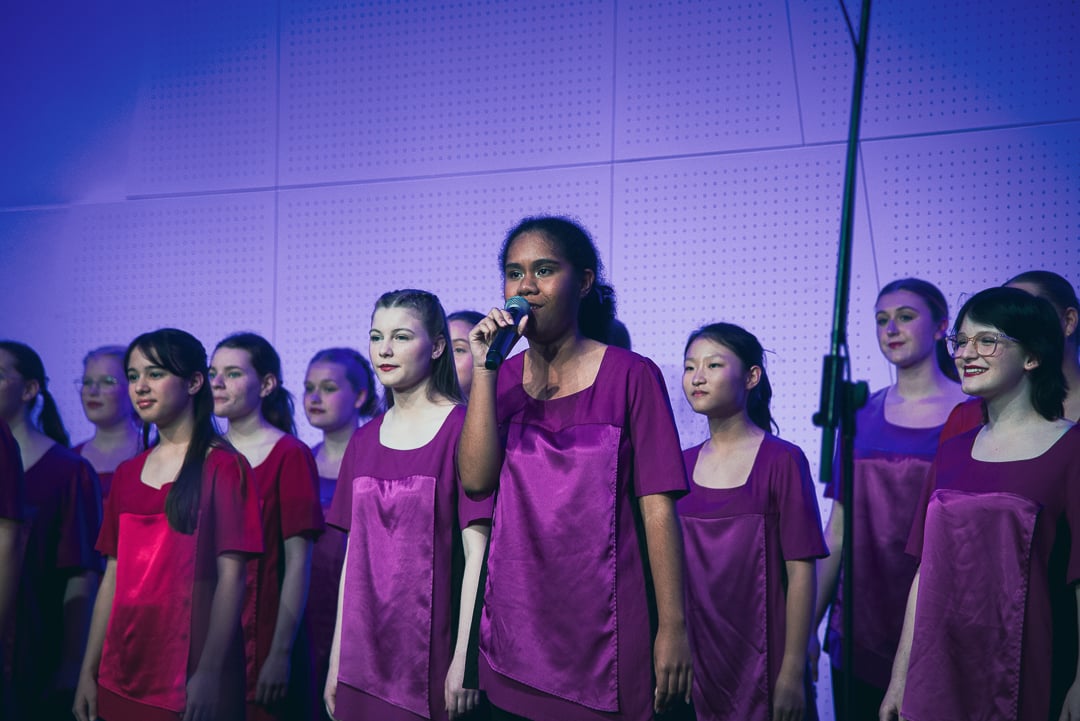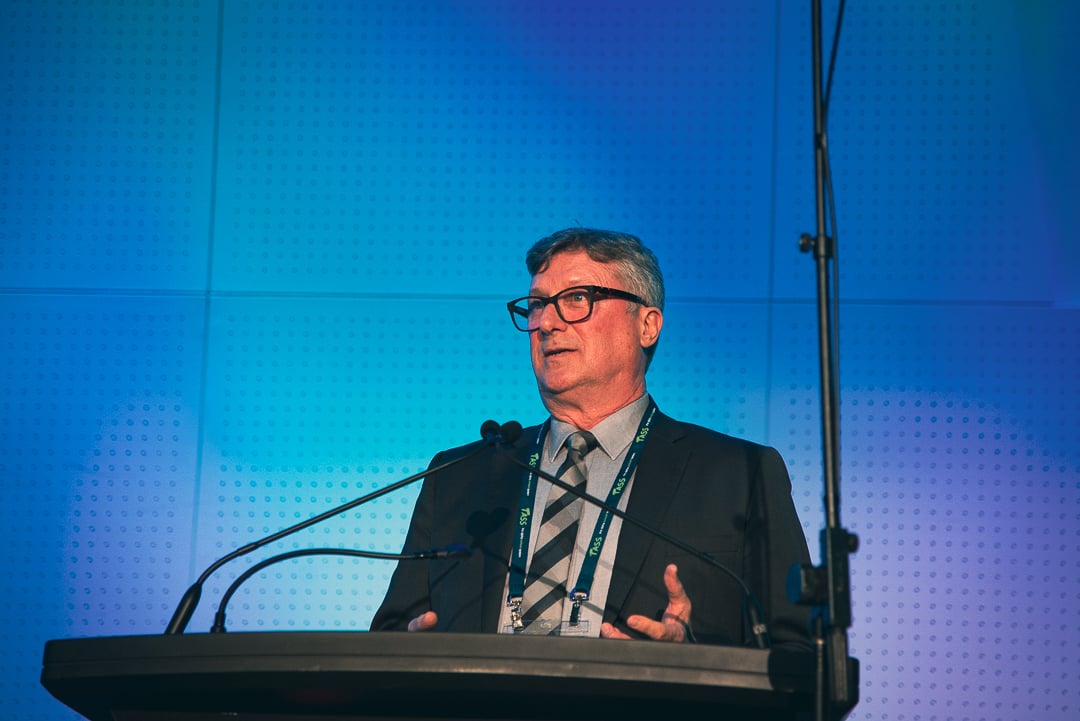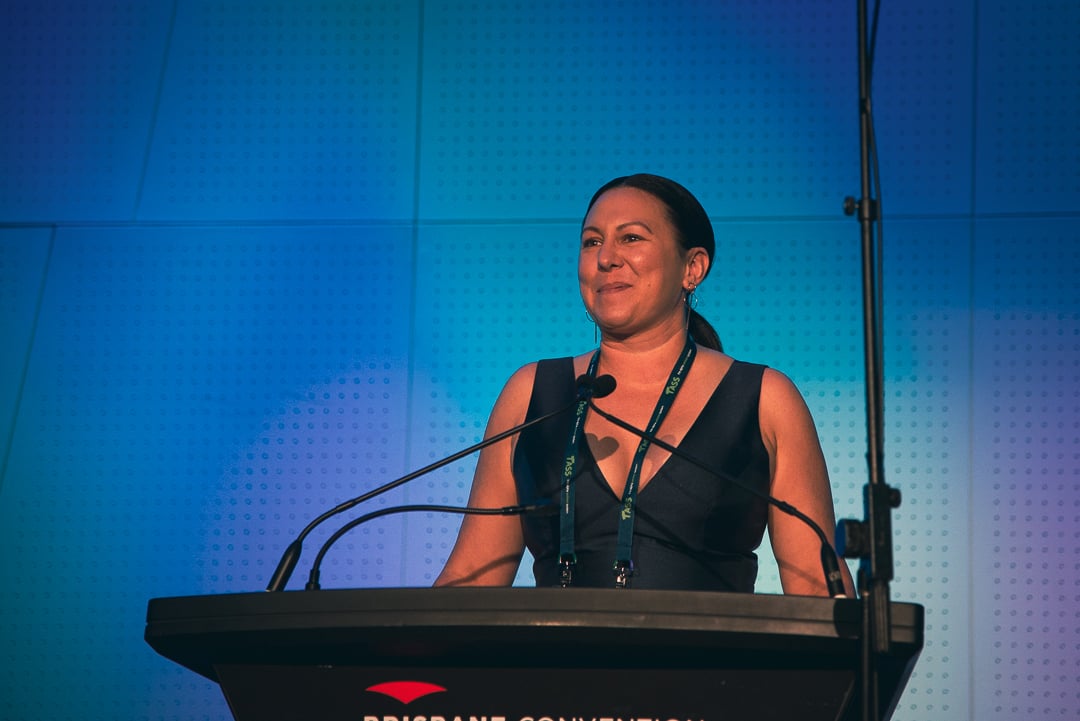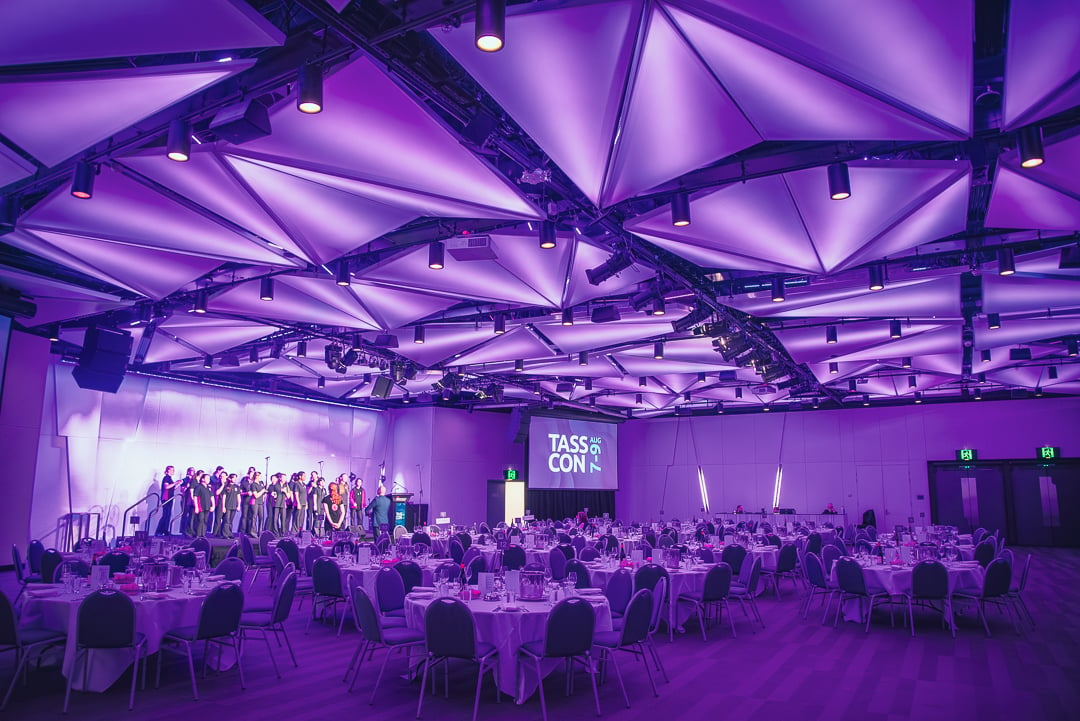 Entertainment
Conference Gala Dinner
School EasyPay sponsored the Conference Gala Dinner, which gave attendees a chance to eat, drink, and network with their peers.
Entertainment was provided by the Australian Girls Choir, who have received international recognition for their participation in the famous Qantas ads, and who performed a selection of hits for us live.
After two sit-down courses, the massive dessert buffet was very well-received, and the weather cleared in time for conversations and drinks on the rooftop balcony, though many preferred to enjoy the atmosphere inside, coming together to watch eagerly on the big screen as the Matildas earned their place in the World Cup Quarter-Final.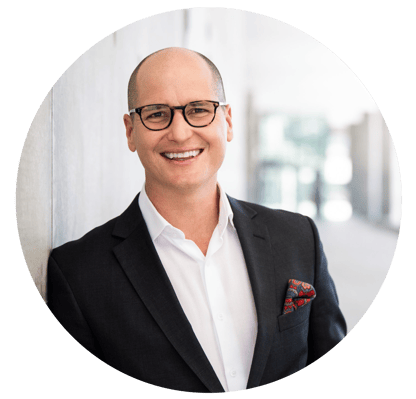 Day Two Keynote
Michael McQueen on Emerging Trends in AI and Education
What do Australian Dairy Farmers, a small Italian clothing company, and a town in Arizona, USA have in common? They're all at the forefront of innovations in AI, contributing to the massive technological leaps taking place all around us. From AI tracking for cows, to knitwear that tricks facial recognition cameras, to a town that's paving the way for self-driving cars of the future, there's new uses and breakthroughs happening all the time.
Michael McQueen gave a fascinating presentation on just some of the advancements happening in this space, and shared his perspective on how AI technology will change the way we look at education as a whole.

Plenary Session
Into Orbit
We finally got ready to blast into orbit with Annie Robins and her team, as she officially launched the Orbit mobile app range.
Starting with a behind-the-scenes video of all the work that went into making the Parent Orbit app possible, we then heard about the experience of being a Special Interest Group member from Keith Newman (Deputy Principal, Christ Church Grammar School), who gave everyone a first-hand account of the SIG process, the rollout process, and parent feedback on the app.
After going through some of the key benefits of Orbit for TASS schools, including customisation options, targeted notifications, and secure authentication using the same methods as TASS, we let everyone get a hands-on look at the app with a demonstration from Orbit Solutions Consultant, Josh Zuill.

Stream Sessions
Day Two Breakouts
Stream Sessions
Panel Discussions
Student Admin +

The Student Admin Panel saw a conversation around mechanisms for tracking and supporting student wellbeing, monitoring student whereabouts to fulfil your school's duty of care and how to create a seamless parent experience across your school.

Technology +

The IT Panel gave us first-hand accounts on the latest integration methodologies, best practice for managing accounts and identities, and how to manage technology-based change in schools.

Finance & Business +

With a panel of industry and school experts, an open discussion was had on topics such as business continuity, HR management and supporting parents in the current economy.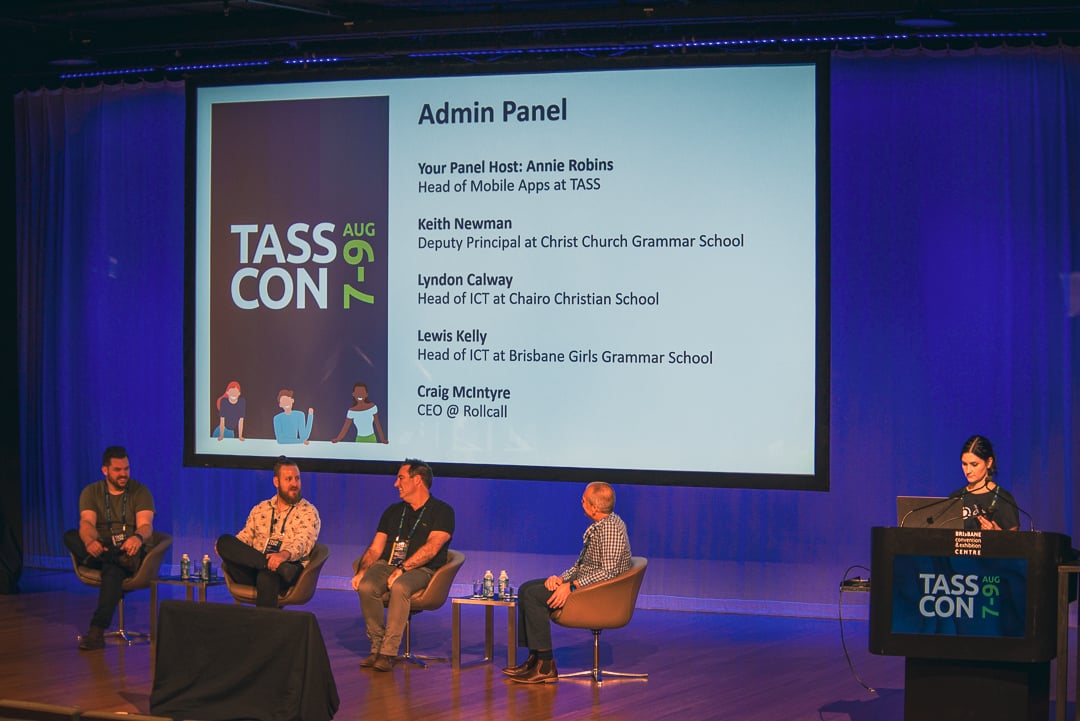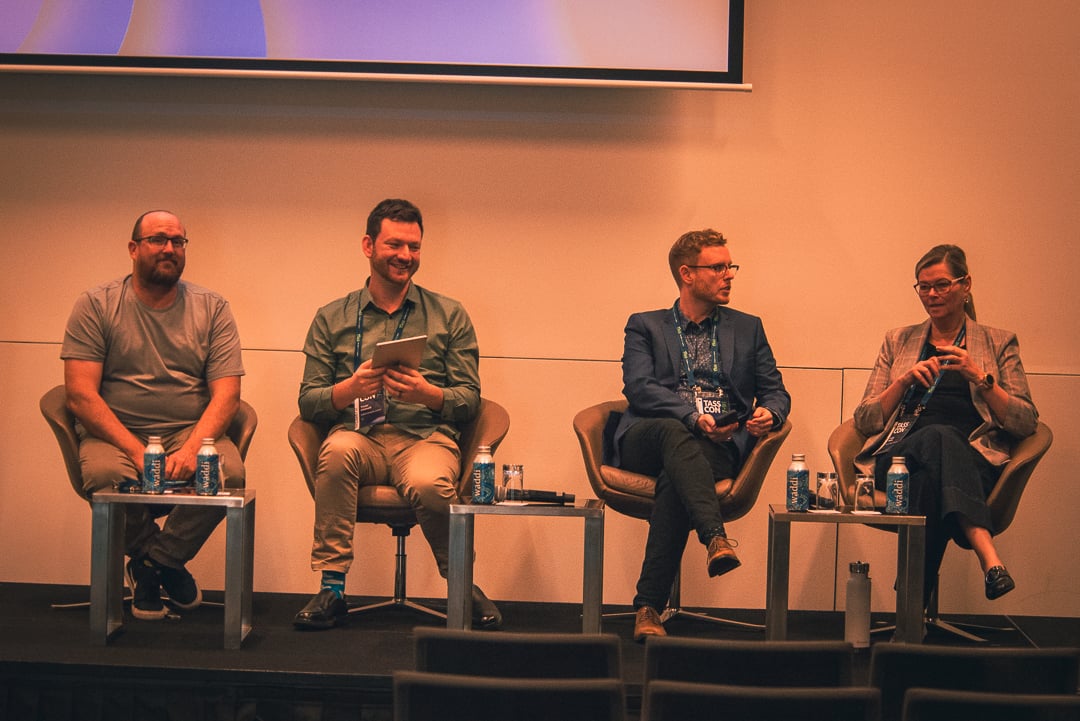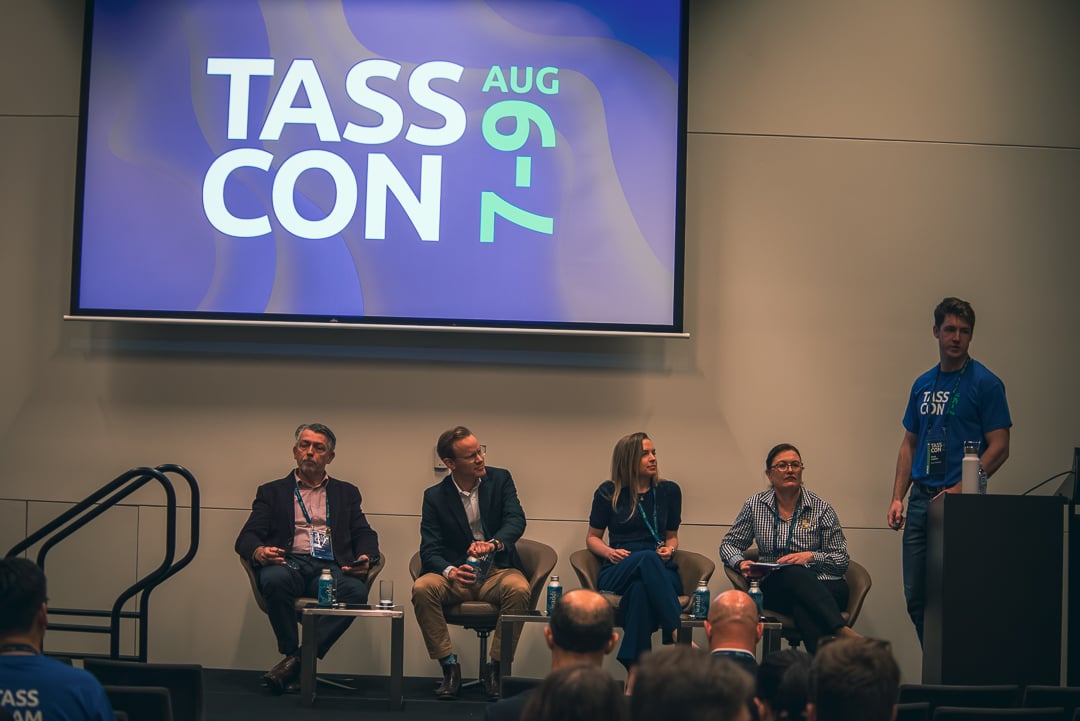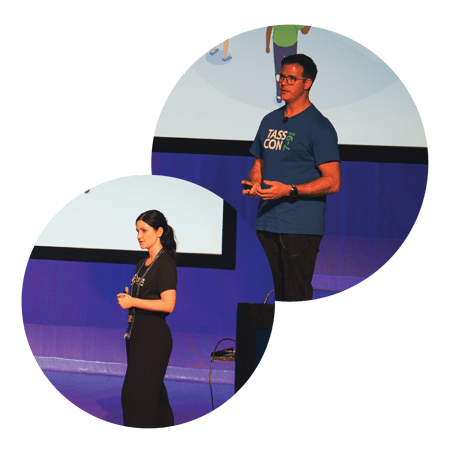 Plenary Session
Development Roadmap
To end a spectacular couple of days, we wrapped up TASScon with a glimpse into our future direction and what we have planned on our upcoming roadmap. Kate Damant, Brad Fleming and Annie Robins joined us on stage to take us through what to expect across the TASS family of products.
With thanks to our sponsors: